When I think of Carine Roitfeld I always think of her timeless style, most of the time in just a pencil skirt, shirt and heels with her signature smokey eyes. Her style is ageless and effortlessly chic, there is definitely something about the way french women dress.
For those of you that don't know Carine Roitfeld, she is a global fashion icon and is the former editor-in-chief of French Vogue, where most of us know her from. She is now the founder and editor-in-chief of
CR fashion book
.
Thanks to Uniqlo, dressing like a Parisian couldn't be easier. Uniqlo has collaborated with Carine with a collection of modern style that is 'intended to bring out a woman's inherent beauty with polished cuts and high-quality material'. The new collection is to be released tomorrow and the best thing is, it's at affordable high street prices.
Uniqlo is a one shop place for essentials, and although it may not be fashion forward it does have your wardrobe essentials from your basic tee to a cashmere jumper. This collection has some of the essential items I have talked about in my previous posts, which include the tailored
black jacket
and tailored
trousers
.
Click on the link
here
for the full preview, but here are a few of my favourites below.
WOMEN Carine silk printed long sleeve shirt £59.90
WOMEN Carine wool blended tight fit skirt £29.90
WOMEN Carine wool blend tailored jacket £99.90
WOMEN Carine wool chester coat £149.90
WOMEN Carine wool blended slim fit pants £49.90
WOMEN Carine Carine croc pattern shoulder bag £14.90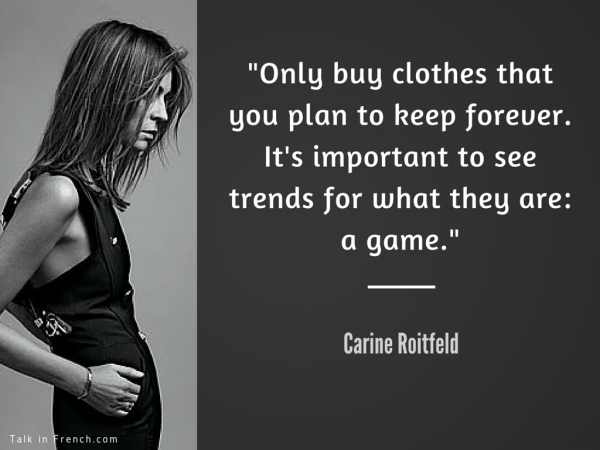 Great article on here on how to dress like a French woman.